Established in 2016, New Gujarat Dehydrates Exports has become a leading exporter and manufacturer of high quality products, supplying to both national and international markets. Continued support of our farmers and talented workforce has helped us showcase a wide range Dehydrated Food Products like Dehydrated Onion, Dehydrated Garlic, Ginger and more. Produced in-house, our products are assured of freshness, safety, reliability, flavours etc. We have expanded our product range immensely by continually keeping us at par with the evolving agriculture techniques and technologies. This has helped us in not only advancing our facilities but also introducing new products to cater to the increasing demands of the industry. Our products comply with all the necessary industry standards and norms as the monitoring begins right from the production stage until drying and packaging.

Product Range

We keep ready stock of our products to meet bulk and immediate client requirements. Processed in hygienic and clean conditions, our products meet highest standards of quality and safety. We specialize in:

Dehydrated Onion

Dehydrated White Onion
Dehydrated White Onion Powder
Dehydrated Red Onion
Dehydrated Pink Onion
Dehydrated Onion Powder
Dehydrated White Onion Flakes
Dehydrated Onion Flakes

Dehydrated Garlic
Ginger
Quality Importance

Effective quality management is extremely important to us and we follow a well-defined quality management system to meet the global standards. Quality inspections and evaluation begins right from the growing stage encompassing seeds and fertilizers used until the final harvesting and drying of onion and garlic. This is done under the supervision of experts who keep a close check on all the processes to avoid any contaminants or damaged products. With their unending support and tireless efforts, we are able to meet our clients expectations with quality proven and reliable products.

Our Facilities

Our facilities are upgraded and advanced to maintain a competitive edge in this domain. We have separate divisions dedicated to production, quality assurance, storage, logistics, packaging etc. All the divisions are staffed with talented and hardworking professionals who work with each other to complete assigned tasks within the given time frame. Furthermore, modern machinery and technology is installed to ensure seamless and uninterrupted business operations. Besides, our products are packed in strong and sealed packaging to keep them fresh and safe for a longer period of time.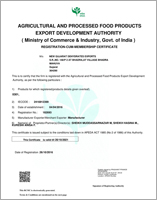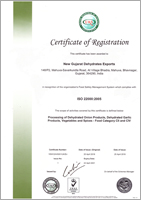 Read More